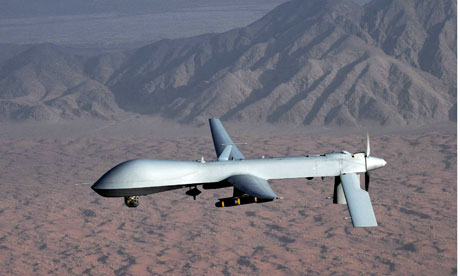 Karim Khan was away from home on New Year's Eve 2009 when two missiles fired from what we believe was a CIA-operated drone struck his family home in North Waziristan and killed his son, aged 18, and his brother, aged 35. Informed over the phone of their deaths, he rushed back to find his home destroyed and his brother's family – now a widow and two-year-old son – devastated.
Khan believes his son and brother were innocent victims. His brother, who had taken the surname Iqbal in honour of the famous Pakistani poet, was a schoolteacher who had returned to their ancestral village, shortly after finishing his master's degree in English literature, because he believed education was vital for his countrymen's improvement. Khan's teenage son helped out at another government school in the area.
To avenge their deaths, Khan could have joined the Taliban insurgency against the United States. Instead, he put his trust in the legal system.
Read full article here
---
All views expressed are personal, you may agree or disagree.