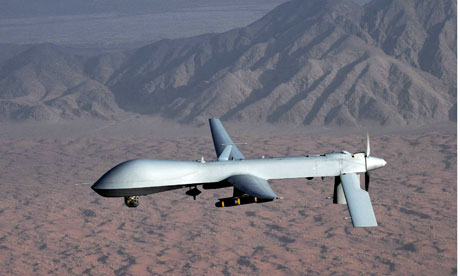 17-year-old boy named Sadaullah – another victim of the drone attacks – sought my help shortly after we filed Karim Khan's case. In September 2009, when he was 15 years old, Sadaullah was serving food at a family iftar, the traditional breaking of the daily fast during the holy month of Ramadan, when missiles from a drone struck his grandfather's home and killed four of his relatives. Falling debris knocked Sadaullah out, but he survived. When he awoke in a Peshawar hospital, he found that both his legs had been amputated and shrapnel had penetrated his eye, rendering it useless. Pakistani media reported that the strike had killed Ilyas Kashmiri, a militant leader. But months later, Ilyas Kahsmiri was seen alive in Afghanistan. It was only a few weeks ago that the militant was reportedly killed in yet another drone strike.
Read full article here
---
All views expressed are personal, you may agree or disagree.